July 12, 2021
346 view(s)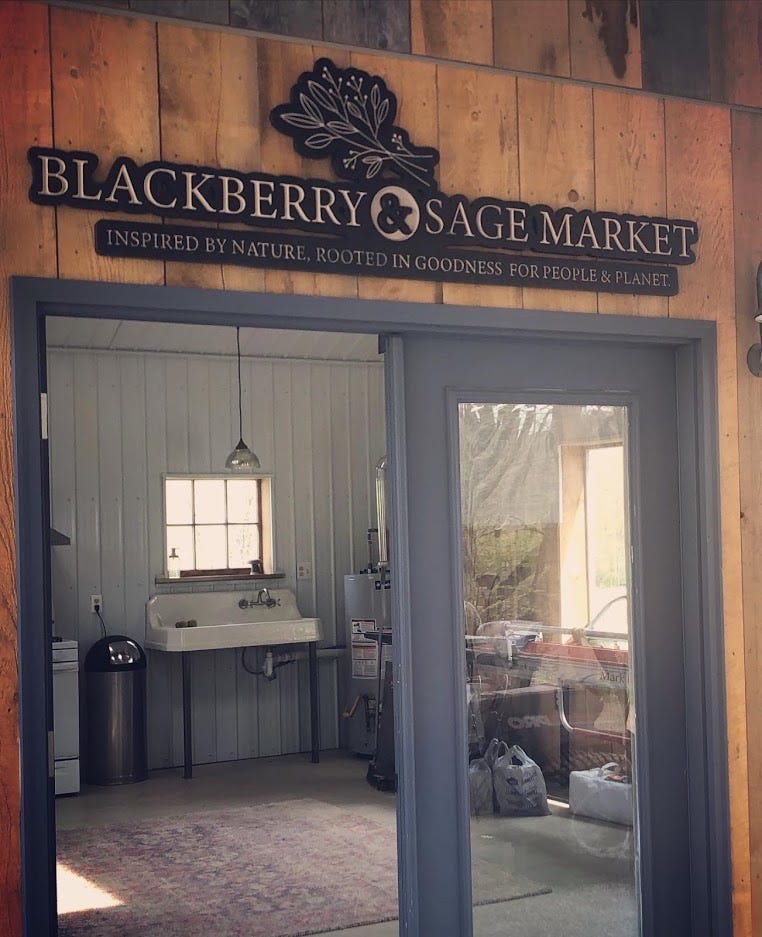 My story begins in a restaurant on Long Island, meeting a sweetheart of a guy, falling in love, packing a bag and moving to the country. Leaving the life I had always known was intimidating but exciting. So many feelings were running through me. I could not wait to start a new chapter of my life and to explore an area that was extremely different from what I was used to. Not only did my life change as far as atmosphere, but in culture, lifestyle, and in terms of accessibility to certain luxuries I was accustomed to. Yet, leaving all that behind, the country was welcoming and inviting; it took me on a journey of finding what was always inside of me. The trees and fresh air fed my soul to who I was intended to be. I not only fell in love with a man, but I fell in love with the PA Wilds.
The people, the landscape, the outdoor living, the adventures, the solidarity to be at peace with myself among the wildflowers and the ability to slow down to the rhythm of the environment. Pennsylvania not only became my home, but it is where I will forever be grateful for encouraging and bringing out who I am.
There are so many places that I enjoyed exploring and that inspired me in PA. Some of my favorite getaways in Pennsylvania are Cook Forest, Kinzua Bridge, the PA Grand Canyon in Wellsboro and Bilger's Rocks to name a few. There really is so much to see and so much to soak in. My spot in our backyard that runs along the Mahoning Creek is by far the most sacred place I have found. It calms me and fills up my soul with peace. It's hidden among the trees, a spot our family calls our own, a place that truly did bring out the naturalist within me.
How I got started on the adventure of making herbal, eco-friendly, flower and herbal products began with inspiration from the area. The first step to my transformation was getting my hands in the dirt and making great use of the land around me. I tried to start becoming more self-sufficient and less reliant on the big box companies. If I was going to live in the country, I was going to live in the country (my life sort of reminded me of the movie Baby Boom). Once our children came along it really became a priority. I wanted to learn as much as I could about living naturally, straight from the garden, not only as a resource for our eating but also for beauty, decor and medicinal purposes. I was always learning, creating, experimenting and exploring, with above all loving and living what I created.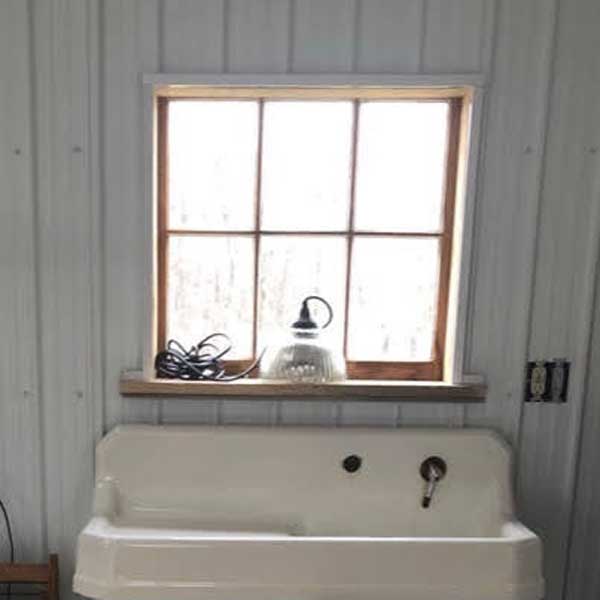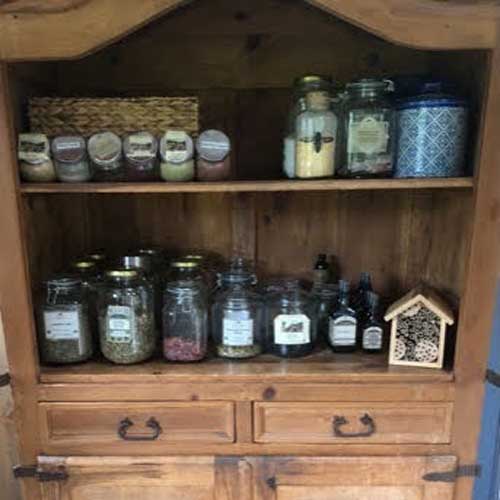 One day about 20 years ago, in the midst of my new passion of gardening, I decided to go on a ride to Cook Forest. I saw a sign from the road on that venture, made a turn down a dirt road and ran into a lovely Herb Farm (Quiet Creek Herb Farm & School of Country Living). I connected immediately with the lovely family running the farm, took some classes, bought many herb plants, planted a lovely garden and began to create. My goal was to live a healthier lifestyle, reduce my impact on our beautiful environment, and create a natural home for our family.
What inspires me most is Nature of course; my heroes are those who built a life and livelihood in living naturally and simplistically. The most important heroes are my grandparents, they raised eight kids with love, home cooking, amazing gardening skills and a love for all things nature has to offer. They passed that passion and love onto my mother who also inspired me with her beautiful gardens and love of flowers.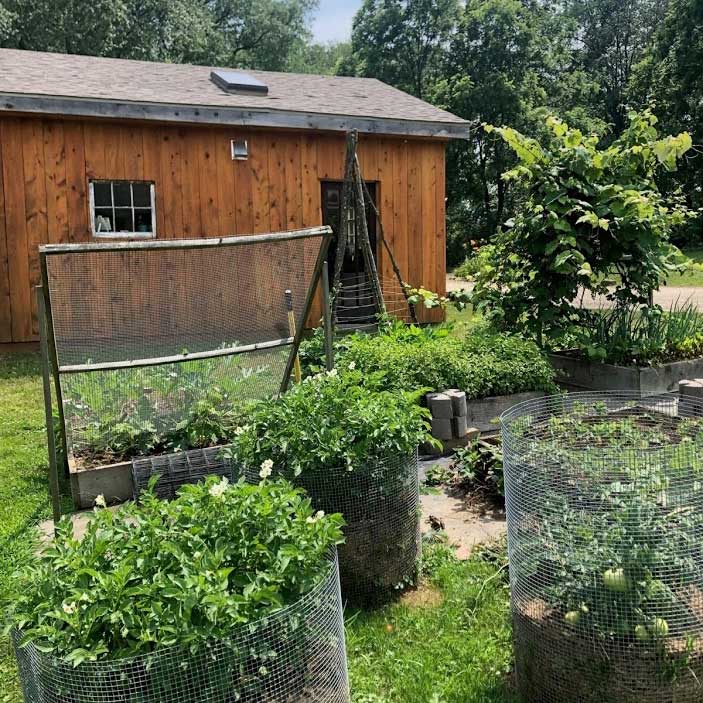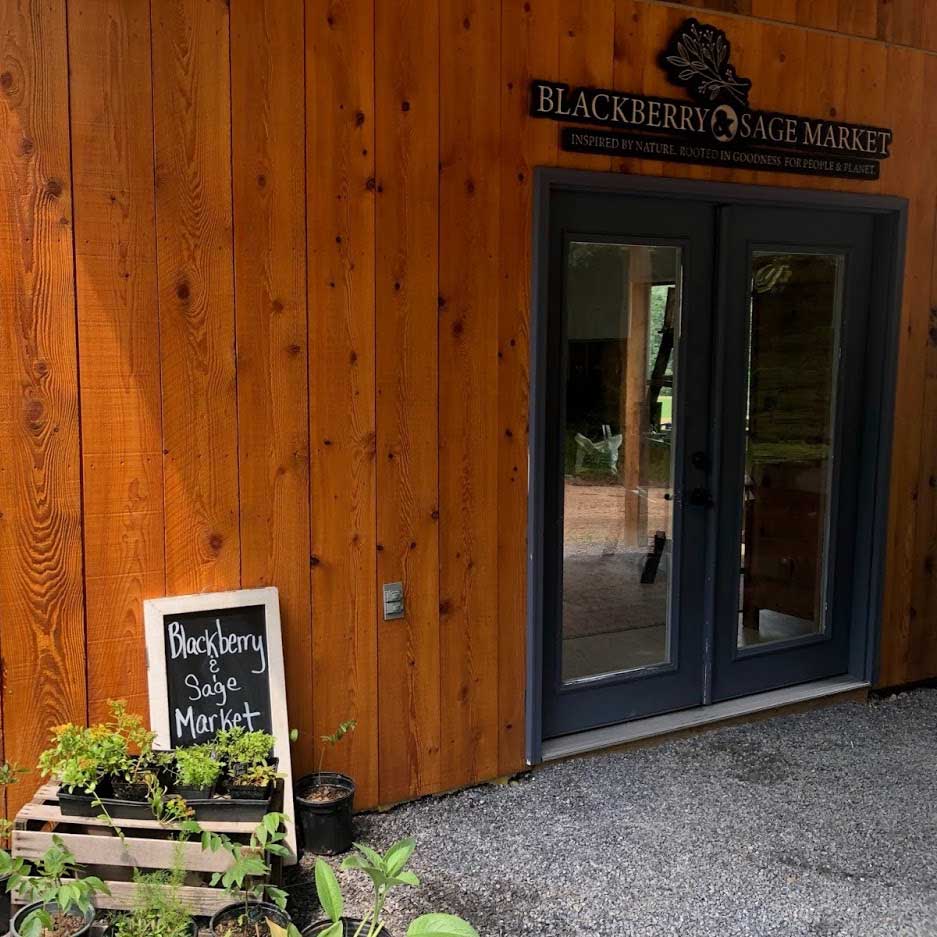 Fast forward 17 years into my product making, my husband, myself and a friend were having a conversation as to the growth of my small company and what my future looked like. In that conversation, we put together a plan to build a space I could call my own, a place where others could gather, enjoy a cup of herbal tea or learn how the ingredients go from garden to product and, most importantly, an area to shop my little line of products. With a simple sketch off of a piece of paper, a philosophy of debt-free building, and a passion to once again learn some new skills, we took on the project with the help of our friend as well as family.
In building my studio, I learned how to pour cement, frame walls, ship lap wood siding, lay in-floor heat, dig a ditch and run a water line, rock rake, excavate in a skid steer, operate certain heavy equipment, put up sheet metal, install windows as well as doors, and help as best as I could to put in electrical lines and wiring. Every time something needed to be done, I put on my boots and got to work. We put a lot of love into our studio. Pieces of my husband's family history went in, including the farmhouse doors from the original family home right up the lane. Old windows from area antique shops were incorporated, hemlock wood was used from a local lumber yard, and items that I've collected from local small businesses went into some of the building as well as the decor. The sign that hangs above my door was made by our artist cousin in Pittsburgh. He designed it, had it CNC'd cut out of wood and painted, I absolutely love it.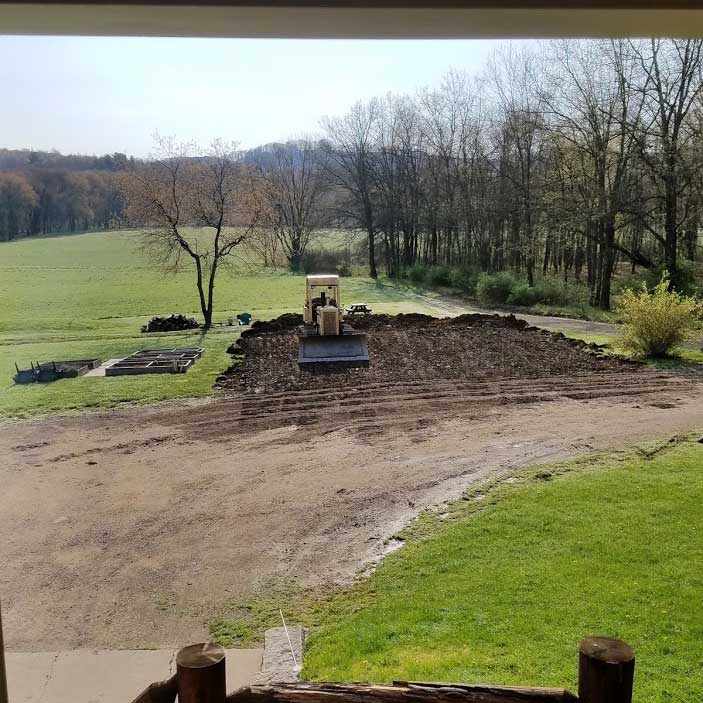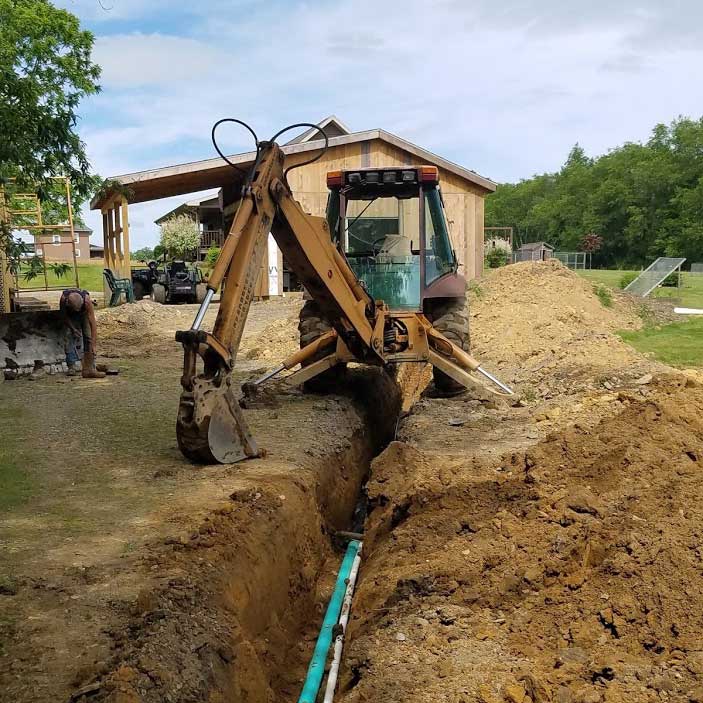 It truly was awesome. Awesome that I did it myself, in addition to overcoming some of my fears, especially of heights (well, I at least tried to). There were lots of laughs (especially when I was roofing and clinging on for my dear life), as well as do overs, but we did it. Three years it took us to complete the project that started as just an idea and a sketch, but what an accomplishment.
My favorite spot in the building is the kitchen area. My husband is a talented welder, he came up with a design for an island base that included a butcher block top made by a PA company for my workspace. This beautiful island he made gives me a spot to work on my products. In the same area he designed and welded a frame to hold up my antique porcelain sink below the kitchen window that looks out over my vegetable and herb garden. I feel like I'm in the 1940's when I stand at the sink.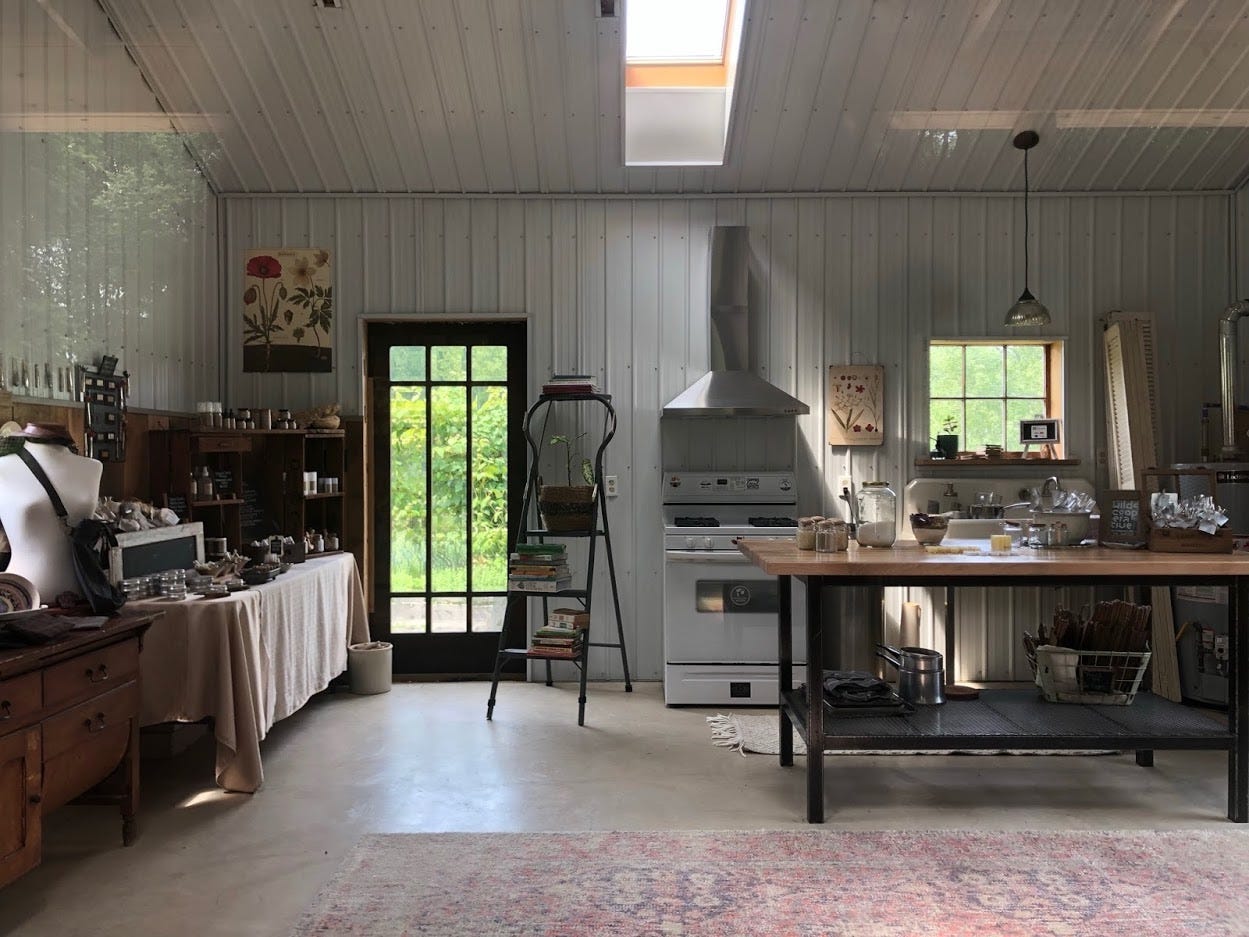 The goal of my little studio, hidden in the backcountry side of the PA Wilds in Jefferson County, is to gather those who want to learn. I want to bring what I was taught full circle and encourage others to pass on the skills of self-sufficient, natural living. I also intend for it to be a place that brings peace, peace to those who need it, a place to heal, a place to get into homesteading and a place for loving nature. We all need to come back to nature and heal, especially with the past year we all had. I want to offer courses on what I do, but I also intend to incorporate other locals with cool things to offer. I have lined up yoga, reiki, nature therapy and canning classes. My little gift shop area includes other local artisans and talent, including homemade homegrown jams, art, upcycled treasures and waxed canvas bags. I plan on expanding my line, especially my kitchen line of products. I will definitely be teaching classes such as salve making, herbal infusions, decorating naturally, beeswax wrap making, spa days and cooking with herbs.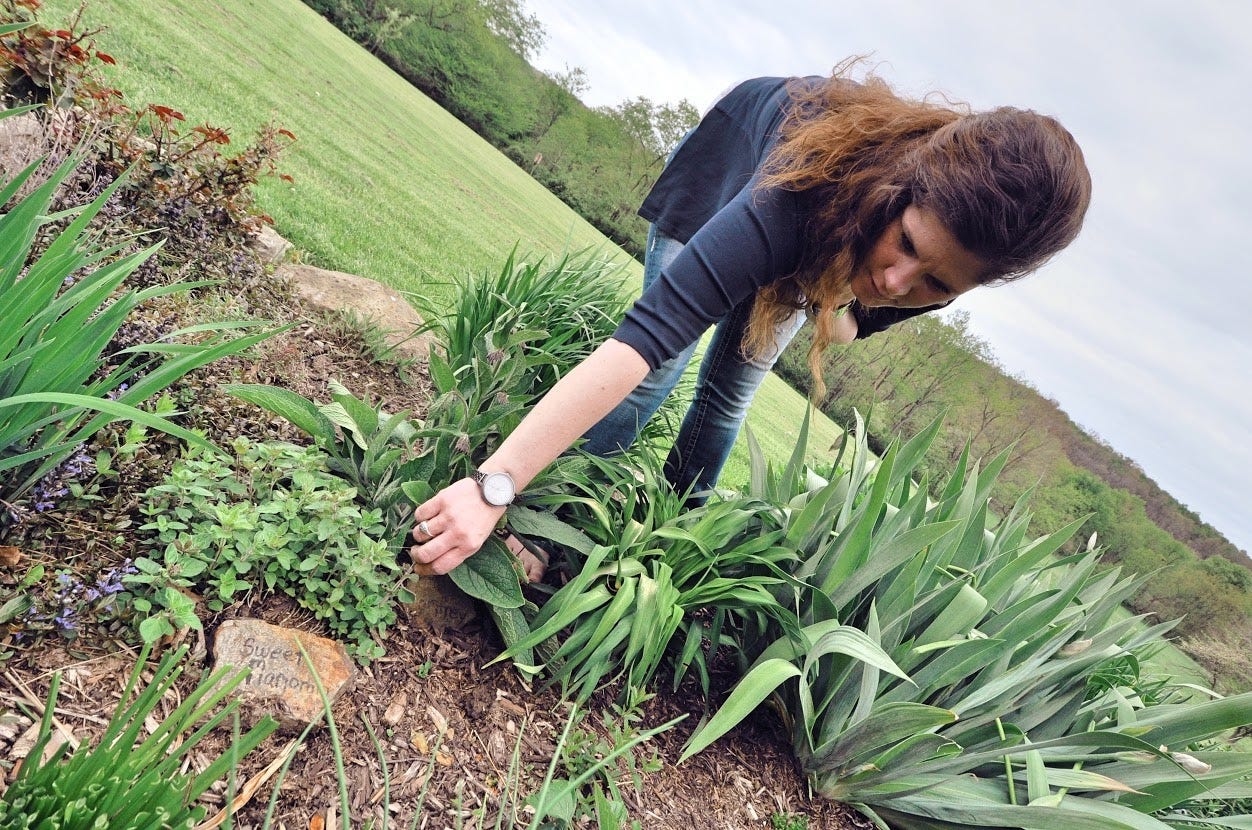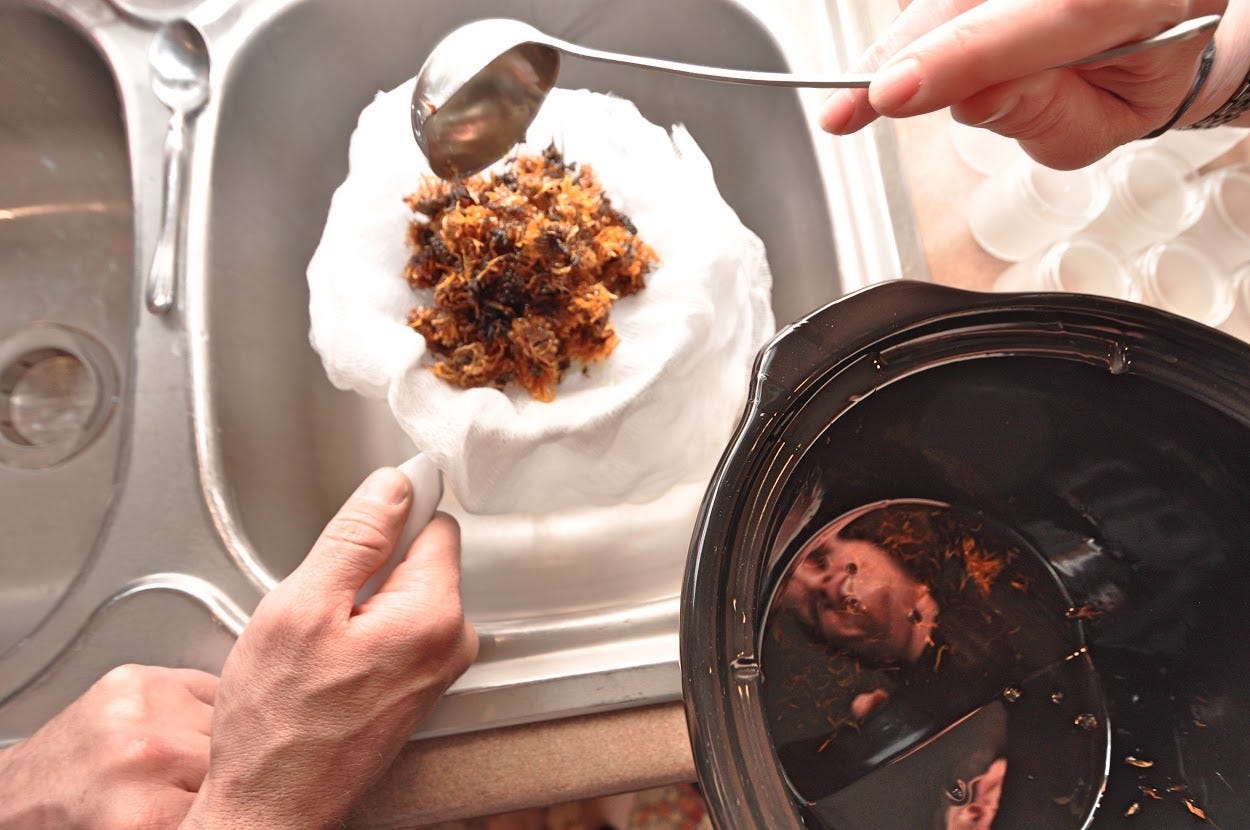 As of now my shop will be open Thursdays from 11 a.m. to 5 p.m. and Saturdays from 10 a.m. to 2 p.m. unless I have a class going on, then hours will be extended. As the word spreads and hopefully the studio gets a little busier, I will open with more hours and days.
I am so humbled by the support of not only the Wilds Cooperative of PA, but all the wonderful people, talented artists and customers I have come across over the years. The community of others helping you succeed is unbelievable. I absolutely love where I live and what I do, my soul is happy and I can't wait to see where this little idea that became an actual living goes.
Bring home a piece of Blackberry and Sage Market on the PA Wilds Marketplace and learn more about Blackberry and Sage Market on the Wilds Cooperative of PA.