Wholesale Opportunities
Our network is what makes us so powerful! And here's where you can leverage it for your own good.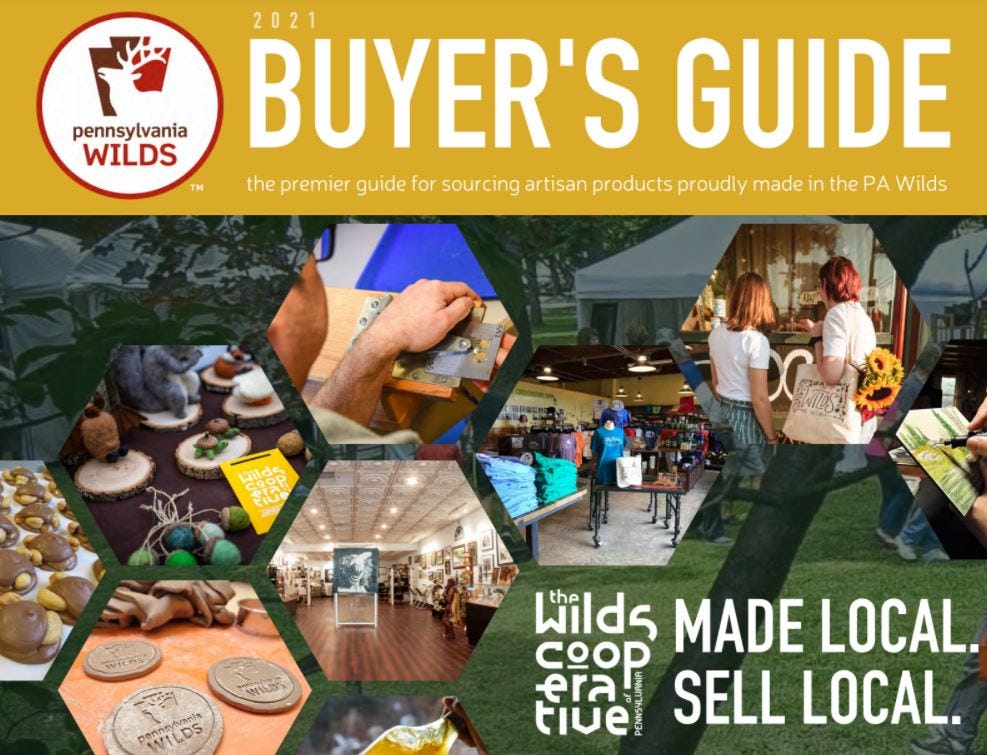 Check Out Our Free PA Wilds Buyer's Guide
Looking for more wholesale products for your retail outlet? Be sure to download our free PA Wilds Buyer's Guide, the premier tool for sourcing artisan products proudly made in the PA Wilds.
This guide is organized by medium, so you can focus on the types of products that fit your retail space and your market. The guide also showcases PA Wilds branded products and creative industry professionals who can help fulfill other business needs.
We have partnered with Wholesalerie to allow you to purchase wholesale products from many of the sellers on our marketplace.
Please click the link to sign up and order your favorite products directly through Wholesalerie.
We've partnered with Wholesalerie to offer you:
Have you ever bought products that sit on the shelf? On Wholesalerie, we have no minimum purchases and you can buy samples before buying in bulk!
Because we appreciate your loyalty, we want to make it a point to reward your purchases. That's why we offer cashback every time you shop with us.
Wholesalerie has an ever-growing inventory of products you can't find in big box stores or Amazon, allowing small businesses to differentiate their offerings.
New to Wholesalerie?
You'll get $25 off your first order, plus earn cashback with every purchase!