The Pennsylvania Wilds is a place of endless discovery for everyone who enjoys a journey. Rolling mountains, second-to-none streams, and communities packed with history and charm, these are just some of the reasons that this is a place where many people happily stay forever. It's also what brings others to visit time and time again.
That's certainly true of Dale Yohe and travel companion S'mores. The human-canine duo is known for documenting their adventures out on the trails and in the outdoors.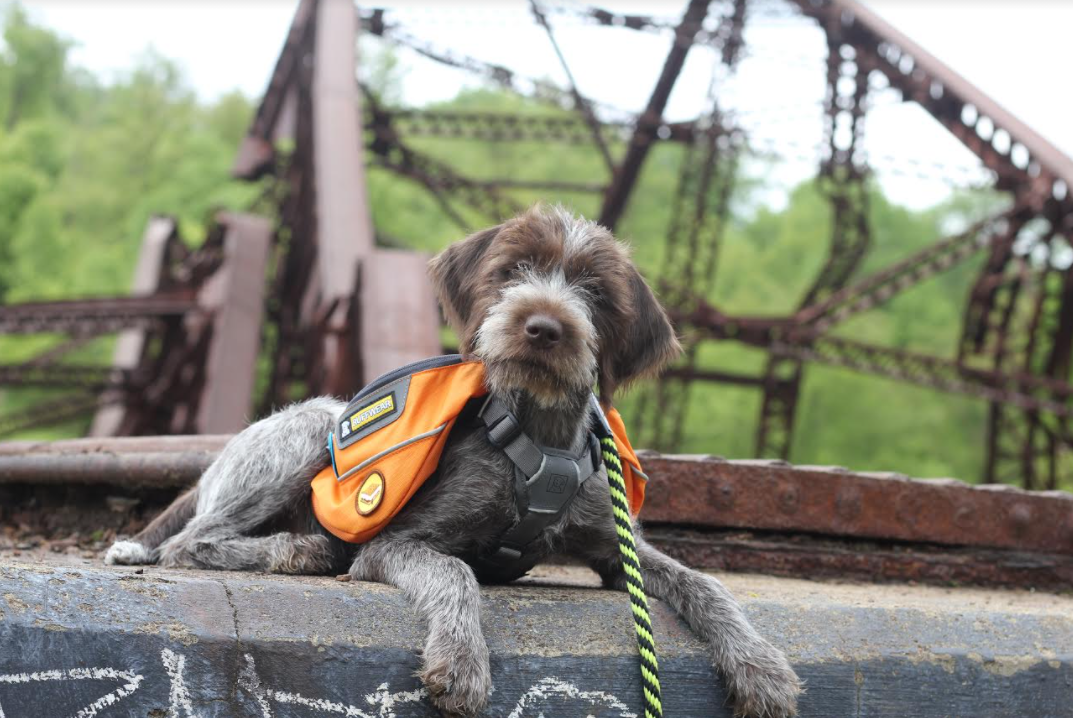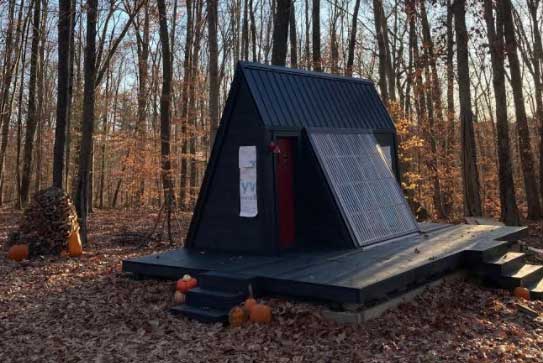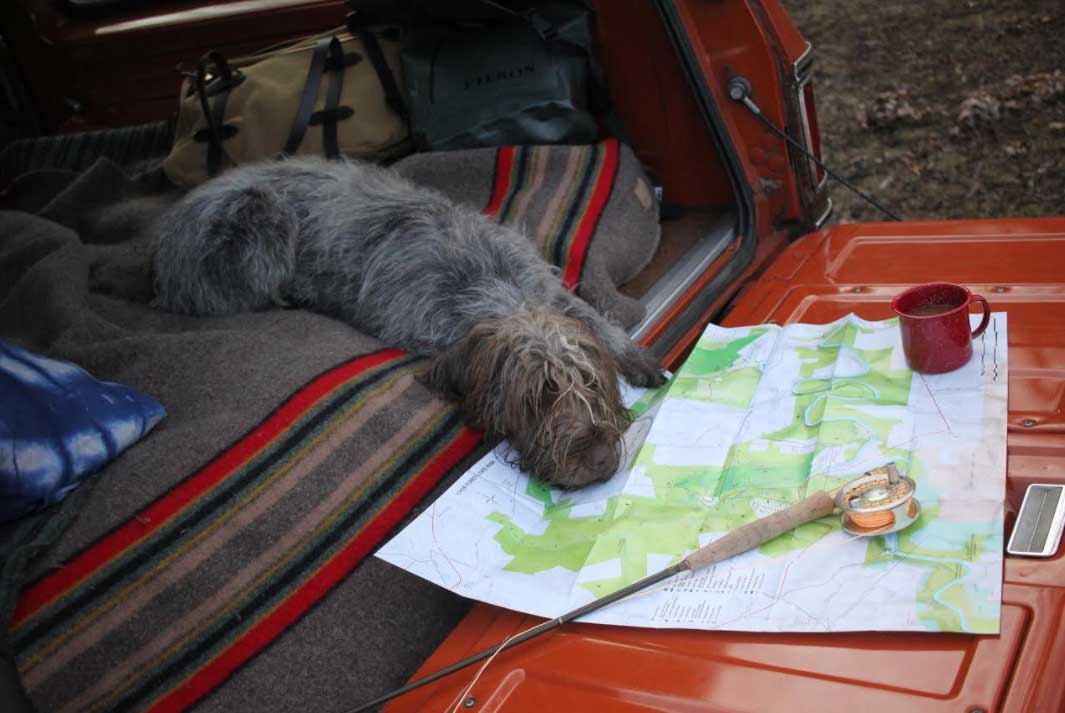 But the PA Wilds is a special place that continues to call them back. One of the largest blocks of green between New York City and Chicago, the PA Wilds is home to more than 2 million acres of public land, including 29 state parks, 8 state forests, 50 state game lands and the Allegheny National Forest with plentiful options for them to explore. One of the state parks in the region is Cook Forest State Park, a place that Dale finds particularly special. In fact, S'mores registered name, Manitou Seneca Pointer, comes from Seneca Point in Cook Forest State Park. And, in 2018, Dale began building his very own A-frame cabin in the Cook Forest and the Ancients landscape of the PA Wilds. The two enjoy exploring the nearby trails, parks and forests, including the North Country National Scenic Trail and the Allegheny National Forest.
It was on one of their many adventures that Dale captured the photo of S'mores with the ANF sign that appeared in the PA Wilds Outdoor Discovery Atlas that was released earlier this year. When Dale saw S'mores in the Atlas, he made sure to give all her fans an update by sharing a recreation photo featuring S'mores more recently.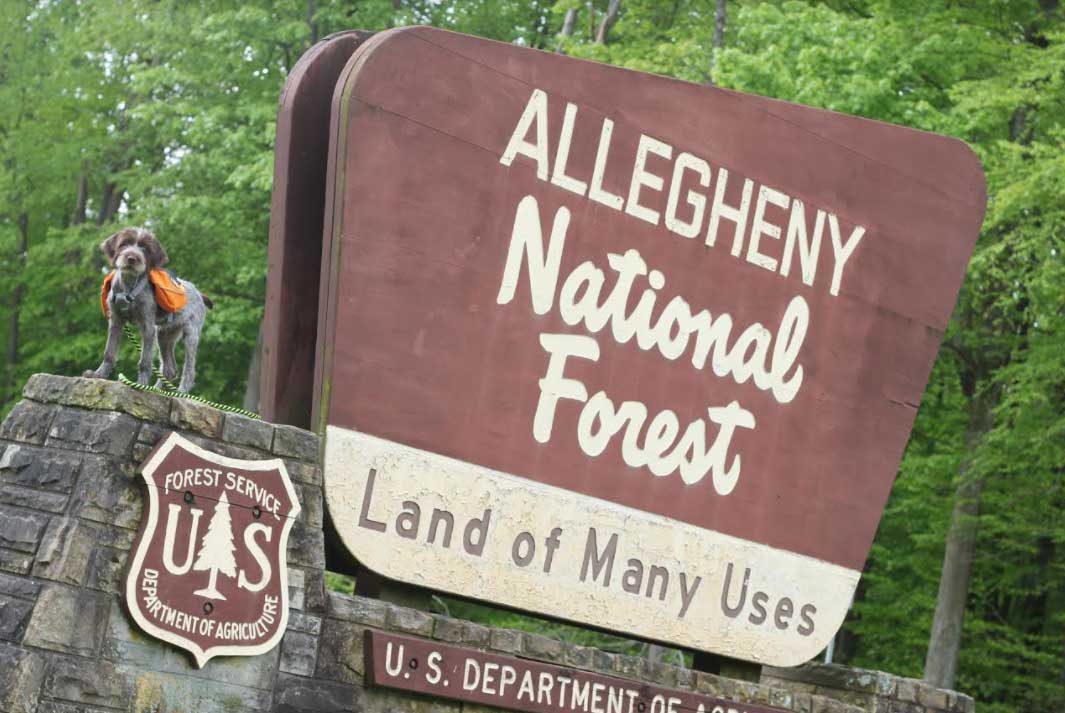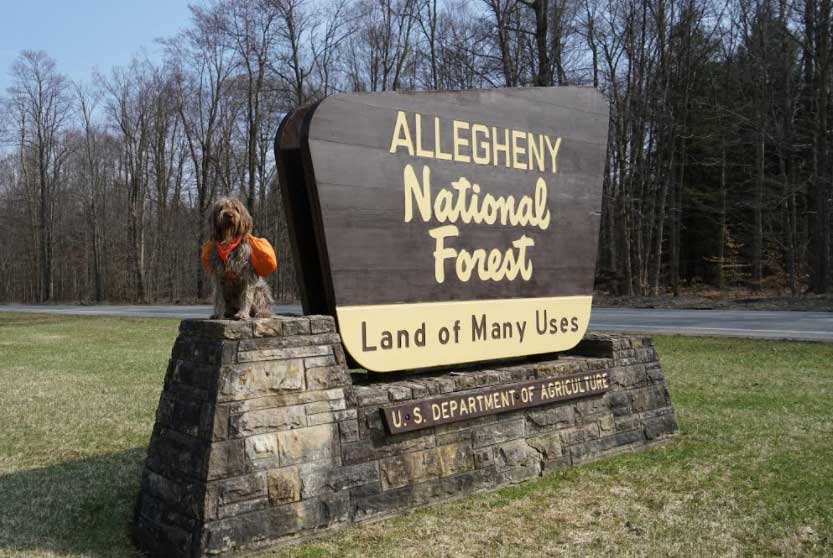 These two know that regardless of how many times you've been to the PA Wilds, there is truly always something more to explore.
Find more of their adventures on Instagram @dogpacking.
Photos courtesy of Dale Yohe and S'mores
ABOUT THE PA WILDS OUTDOOR DISCOVERY ATLAS
The 50+ page PA Wilds Outdoor Discovery Atlas is the go-to guide for people looking to explore the wonders of the PA Wilds. Serving as a print companion to pawilds.com, the PA Wilds Outdoor Discovery Atlas provides travel tips and planning resources, ideas on things to see and do throughout the region, and navigable maps. It also attempts to underscore our region's conservation legacy and nods to some private industry partners who practice sustainability in their businesses and helped make the Atlas a reality!
The PA Wilds Outdoor Discovery Atlas was sourced and made entirely in-region! The design work, photography, and printing were all completed by PA Wilds artisans and businesses. Even the paper was sourced in the PA Wilds! This created important work opportunities on our rural landscape and allowed locals to tell the conservation story of our region while being stewards themselves.