October 25, 2021
150 view(s)
When did you start Writing?
I've written in one form or another since reporting for my high school newspaper. Life took me in several directions before I settled into fiction in my mid-30s. Before that, I did technical writing and composed ad copy and PR releases.
When did you know you wanted to be an author?
In high school and college, I was awestruck by great British and American authors, people like Charlotte Bronte and Willa Cather. I knew I wanted to do what they had done. I tried my hand and won a few contests. But I thought I could never create work close to that of those masters. So then came the "several directions" I mentioned earlier—until my mid-30's when I thought "If you don't try, you'll never know." I went back to school for creative writing, and haven't looked back.
What do you enjoy writing about most?
In terms of content: our place, its mystery, the people who inhabit this region, and the juncture of all of it. We have a certain spirit that I have not witnessed elsewhere, and I like trying to capture that.
Having written. For me, the process is as grueling as for people who prefer not to write. But the end product, and the "aha" moments that happen during the process of art, keep me going. That and my belief in the power and value of literature.
How long did it take to write The Indigo Scarf or Heartwood?
In my method, I emphasize research. That's where the story comes from for me; it speaks to me from there, as if I have to find it. Michelangelo Buonarroti said "The sculpture is already complete within the marble block…I just have to chisel away the superfluous material." It seems that way for me.
I don't do just traditional research, such as texts. I try to immerse myself in the places I am writing about. I take and study photographs. I note the smells and sounds of locations. I practice my characters' occupations.
For example, for Heartwood, I lopped branches with an axe and used a crosscut saw—I don't have it in me to simply imagine lines such as "With each swing, he felt his strength slide through the handle and pour out the head like hot oil, sap spitting, the impact cracking through the woods like rifle fire." Or, "The thump of the axes gave to the singsong of a saw, and Tobias figured the perfect rhythm of their sawing a sign of decent men, the right sort for crosscutting; he'd heard at the Whitehouse that good sawyers only pulled their turns, never pushed." If I put my hand to those things, I can find connections for metaphors or, through the experiences, better understand, build, and convey character.
Readers have remarked that the research shows; I hope they mean that in a positive way, in that I honored my characters and rendered their eras authentically.
PJ's books are for sale on the PA Wilds Marketplace!
Do you offer workshops and demonstrations?
I love to share my experience in creative writing. For one thing, I don't consider myself a naturally gifted writer. What success I've had came from persistence; along the way, I learned and used every crutch I could find. So I have lots of craft that I can teach. I'm able to do so in various capacities. For one, I have the privilege of working as a PA Council on the Arts artist in residence, in which capacity I lead literary programs in schools, correctional facilities and community centers across the state. I like to speak at arts leagues and writers groups. Beyond that, I am always looking for venues interested in workshops or in me hosting discussions about my books or writing.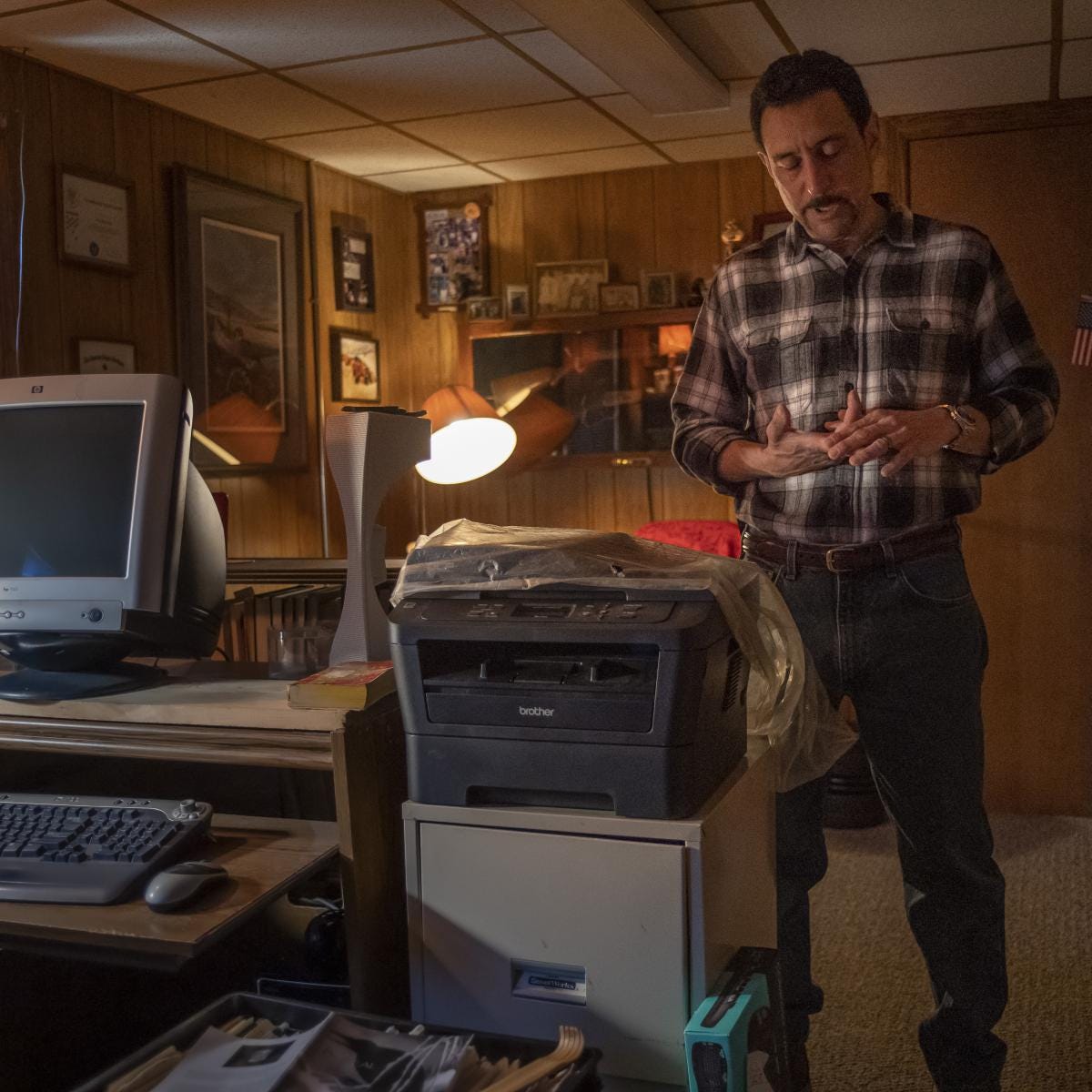 Do you bring your experiences of living in a rural area into your writing?
My upbringing here in the heart of the Wilds has influenced my work more than anything—not just the landscapes, which I love to render and which I hope I esteem, but the people who inhabit and visit this place. Sharing our peoples' unique life experience is what I am after in my writing. Other writers, and of course visual artists, are doing this as well. But we haven't been recognized as a distinct artistic movement. That's why I started the Writers Conference of Northern Appalachia (WCoNA®), and the Northern Appalachia Review, a literary journal. We're trying to build a brand for our writers, and a body of work for our readers to latch hold of, as they do in other parts of America.
---
"Our place, its mystery, the people who inhabit this region, and the juncture of all of it. We have a certain spirit that I have not witnessed elsewhere, and I like trying to capture that." - PJ Piccirillo
---
Who are some of your heroes? Or what most inspires you?
My grandparents and great-grandparents, all passed away now, inspire me. Their life stories typify the grit of our region.
Are there any books or projects you are working on next?
I have a collection in editing right now, slated to come out by Christmas, Nunc Stans—A Ferry Tale; A Novella and Stories. I had drafted the novella 15 years ago, shelved it, then started afresh after The Indigo Scarf. Nunc Stans… also includes several stories that had been published in literary journals or won prizes, and one that is new. All the selections are set in central Pennsylvania, except one story, "Mainland," which takes place in Castine, Maine, though the central character is a grad student from Pennsylvania doing field research near Castine. Right now I'm working on another novel, which is much different from my other books in subject matter and what it contemplates.
How did you come to live in the PA Wilds?
I was born here, and other than my college stints, have remained in the Wilds by choice my entire life. I feel I have a license to say it's the best place in the world; before I turned to fiction, my work took me all over the US and Europe. I never experienced anywhere else I would prefer to be. As a testament to that, my ancestors, who came here by necessity instead of choice, felt, by the end of their lives, the way I do.
Name one or two of your favorite places in the PA Wilds. Which PA Wilds landscape are they in?
I'm pretty much in love with all of Elk County, which is home, and part of the Elk Country landscape. It's not only a place of natural beauty, but of rich social history. Each community, whether it's the Valley, Kersey, Ridgway, Johnsonburg, St. Marys, Wilcox, or Brockport, has its own character, and that derives from the long and enduring interplay of its people and their particular environment. I feel that within me is an intersection of two local micro-cultures, as my paternal side is from Ridgway, my maternal side from St. Marys, either half of my family long established in those communities.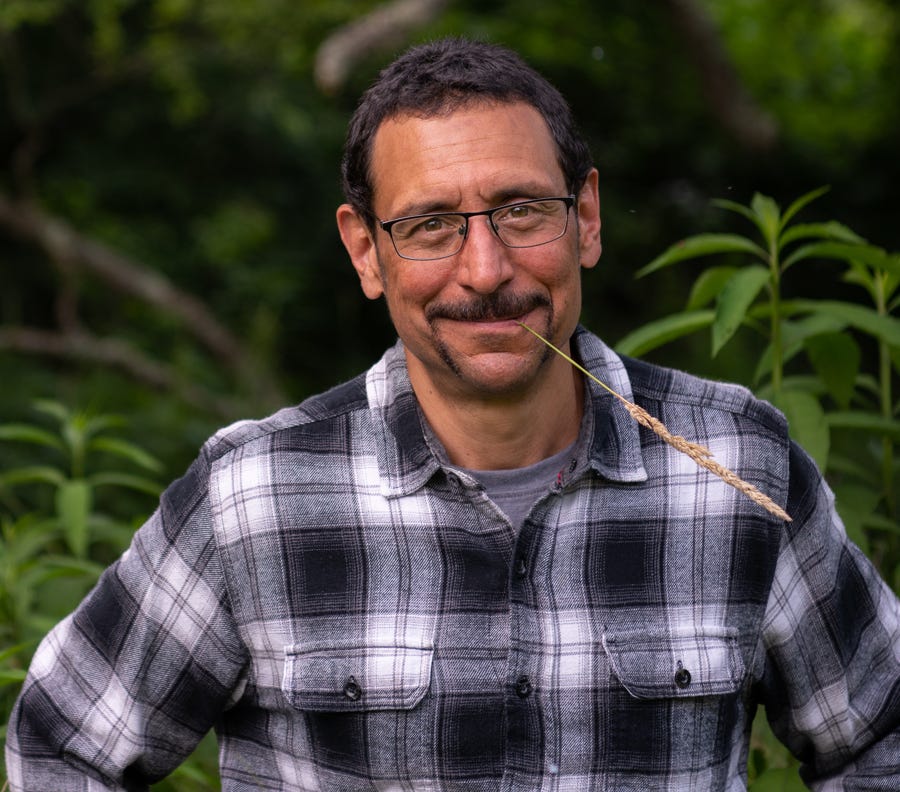 All that said, I am fondest of Sinnemahoning, which straddles the Dark Skies and Elk Country landscapes. We've had a place there for many years, and I have immersed myself in the deepest recesses of the surroundings, hiking, hunting, and fishing. I've absorbed the social, native and natural history, both for personal interest and my work. Learning the lore and experiencing the forbidding landscapes of the Sinnemahoning valley became the inspiration for The Indigo Scarf, which I hope is my crown jewel, because it endeavors to honor the hardiest of our forbears.