September 12, 2021
78 view(s)
Nature and art play off each other. The natural world is a work of art in its own right, and artists are often inspired by it.
Just ask Kathleen Schnell, a fused glass artist and owner of Cottage Glassworks, a fused glass studio located in the Pine Creek Valley and PA Grand Canyon landscape of the Pennsylvania Wilds.
Schnell will tell you first hand that the natural beauty around her often serves as inspiration for her wares.
"I see art everywhere. I love to imagine creating things I see in nature in glass," she said.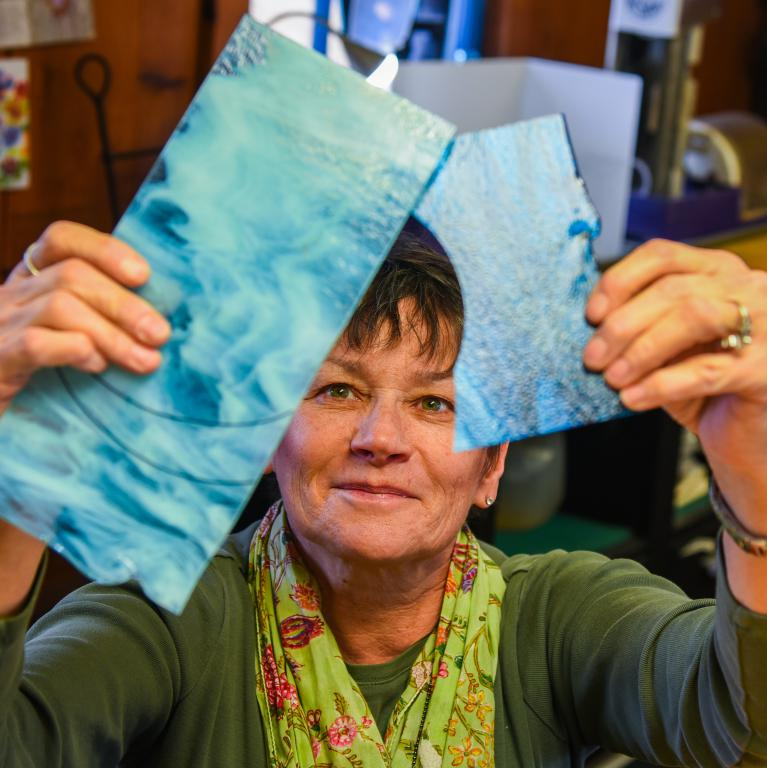 Schnell, who is a juried professional artisan in the Wilds Cooperative of Pennsylvania, has been working with glass for a long time.
"I started fused glass around 2002; however, I first began working in stained glass in 1981," the artisan said.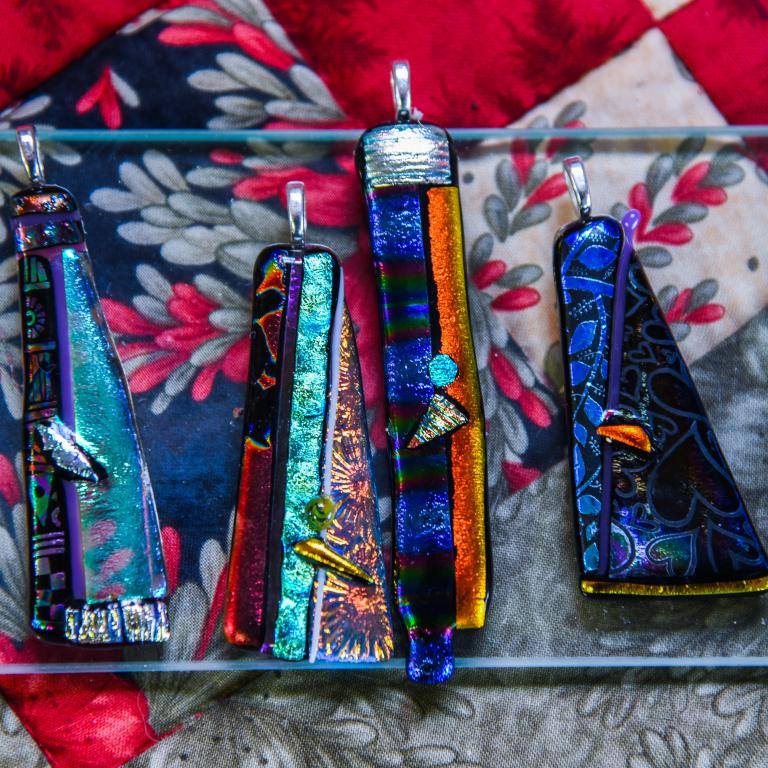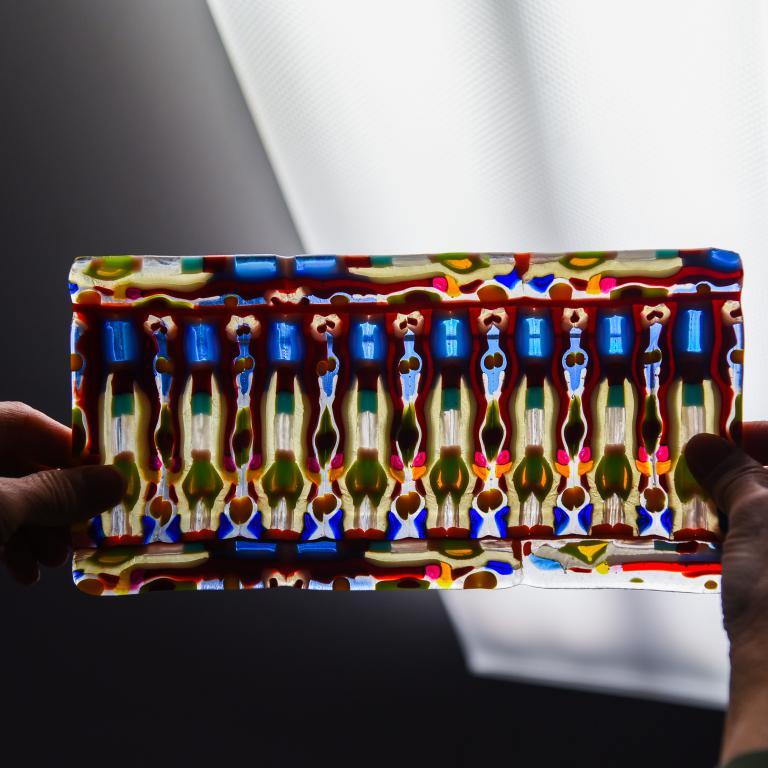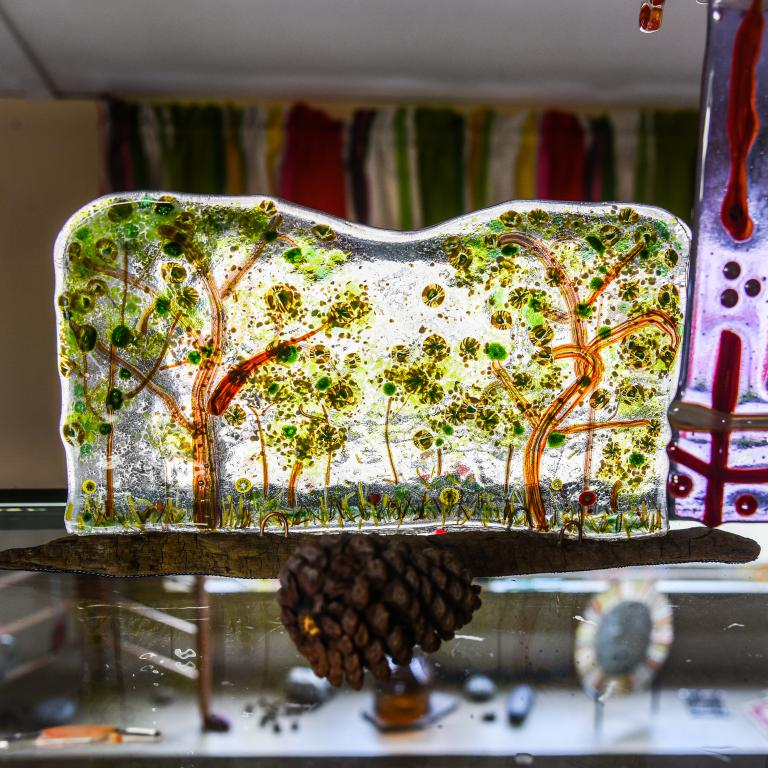 Perhaps best of all, through her business she is able to teach others about working with fused glass in workshop-style classes.
"It's a ball to see what people create, how they create and what they want to create," she said.
Many who participate in the one-on-one classes offered by Schnell have a general idea about what they want to create, and she works with them to achieve it.
"People at first don't know what fused glass is and don't think they can do anything, but when they get in the shop, see the tools and the elements I've prepared ahead of time, it turns things around," she said, adding that she works with people of all skill levels.
"Usually in a class there are totally varying skills, but hardly anyone comes with experience. People will walk around the studio. I tell them to look at color combinations and shapes of things," she said, indicating there are various items students can make, from night lights to sun catchers or small dishes. "There are a lot of ways to encourage people to get what they want without going crazy. I explain what they should consider and guide them through the process."


---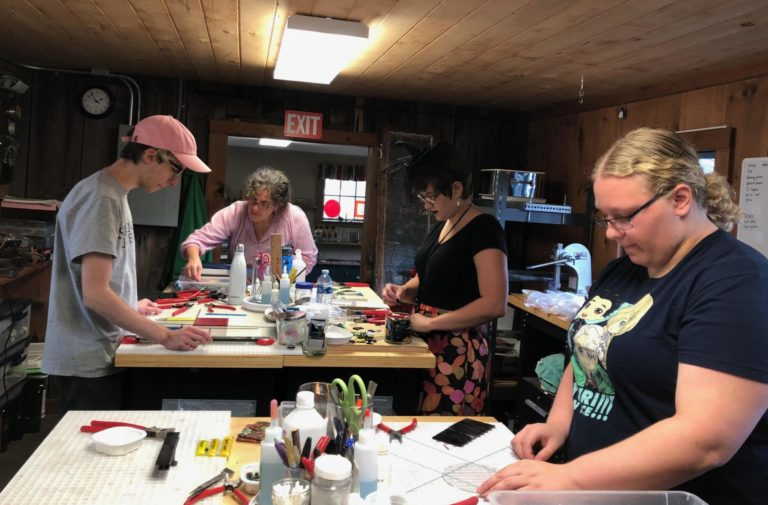 A group participates in a fused glass class led by Kathleen Schnell at Cottage Glassworks. Photo provided.
---
Schnell explained that there are three overarching types of glassworks: cold (stained glass), warm (fused glass), and hot (torchwork and glass blowing).
"Stained glass is working generally with a pattern and soldering pieces together. The expertise comes with understanding how pieces fit together," she said. "Fused glass is working with compatible glass. It's fired in a kiln, and it can be layered. It can also be more functional."
Schnell said she gravitated to fused glass because she loved the freedom it provided.
"It's like stained glass without the lines, because you can layer colors and textures. It's not so rigid," Schnell said. "I think it's imaginative. What I put into glass, I think some people can see something different. I like to be creative in what I put together and how I put it together."
A New Hampshire native, she and her husband, Robert, moved to Tioga County from Florida in 2013 when he was offered his dream job with the Army Corps of Engineers. After decades of working in the criminal justice system, Schnell was able to devote her time to her passion. She opened her business in 2015 and gives credit to the Scranton University Small Business Development Center for their assistance in helping her effectively develop her business plan.
"I do so many different things that people always said to me, 'you need to have your own shop.' It was always a dream of mine to have my own shop, and I suspected that teaching would go well," she explained.
Kathleen Schnell, owner of Cottage Glassworks, is seen cutting glass for a fused glass project.
Quite literally, her studio/shop space is a dream, located just outside of Wellsboro and off of Scenic Route 6. It's situated in a small barn-like structure on her property, surrounded by trees, shrubs and flowers. Upside-down repurposed glass bottles line the garden bed outside, and inside, colors come together in various functional and decorative glass items in her shop. The studio space is set up to accommodate groups of eight, and it is surrounded by tools and glass components to help people turn their creative visions into reality.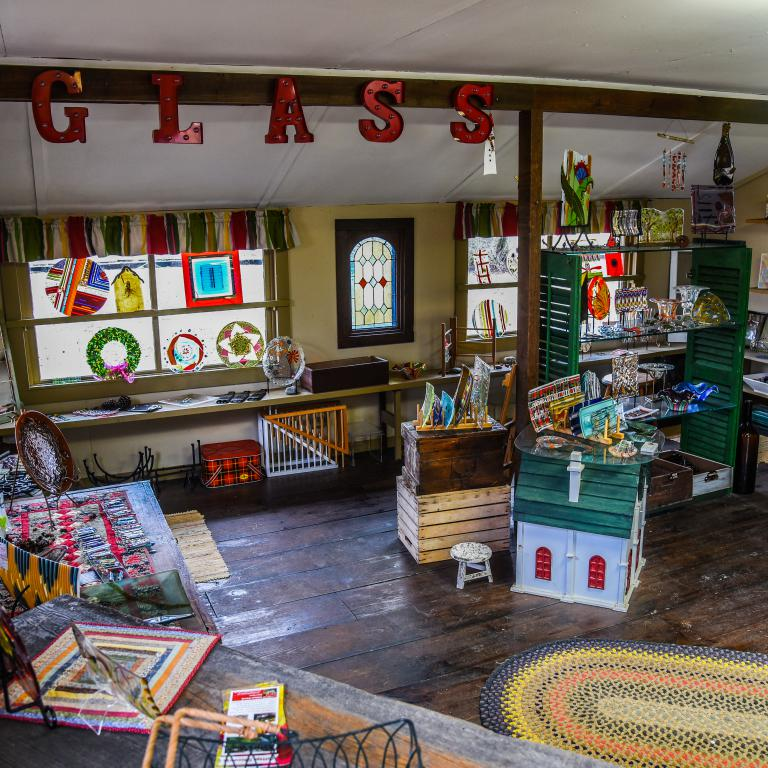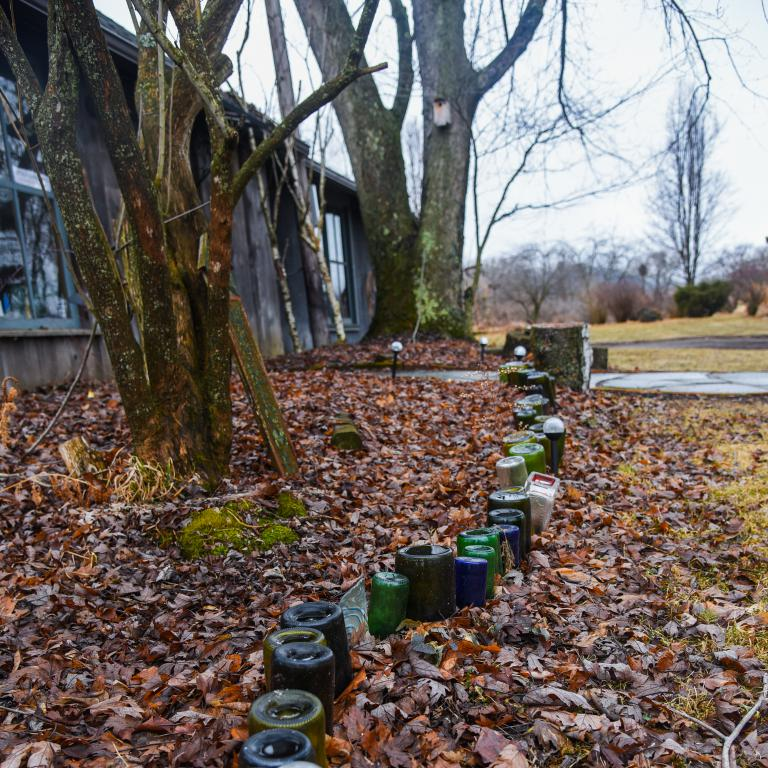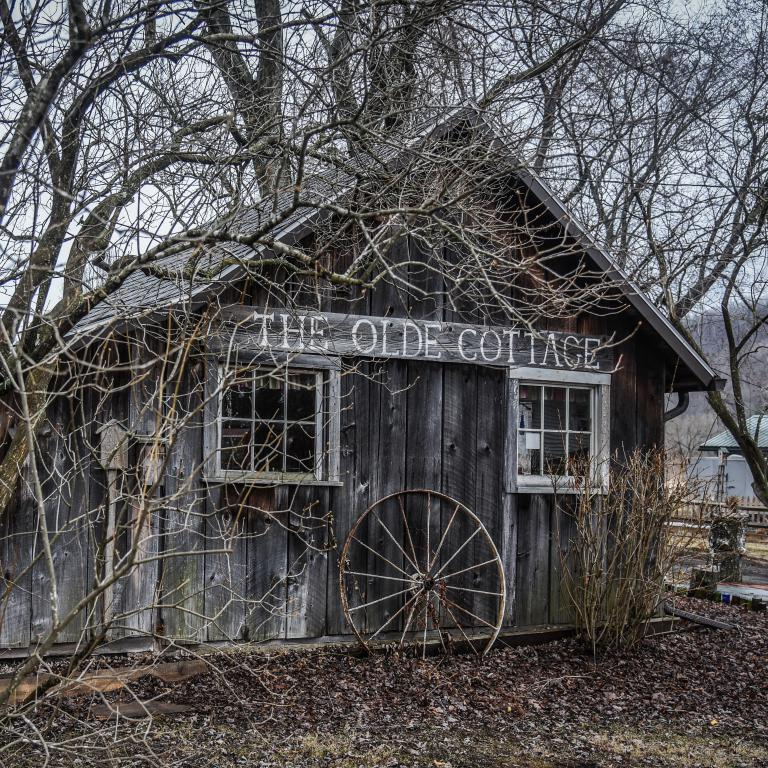 "We feel truly blessed by God to be living and working in this beautiful area," the artisan said.
In the near future, Schnell looks to renovate her studio space with the goal of giving students more space to work. The artisan also hopes to one day incorporate a woodworking space.
"It can be kind of intensive and hands-on guiding people, so eight really is a good max size for me," she said, adding that the classes often last about two hours or more.
She works with groups as small as two, and classes are offered year-round. Classes must be scheduled in advance.
"You come in the door and choose what you want to make. The price is determined from there. However, there is a base rate of $25 per person based on the smallest item," she said.
More information about the fused glass workshops offered by Schnell can be found at her PA Wilds Marketplace profile page.
Kathleen Schnell is a juried artisan member of the Wilds Cooperative of Pennsylvania (WCO), one of rural Pennsylvania's largest networks of creative entrepreneurs. The WCO is the main program through which small businesses and nonprofits engage with the Pennsylvania Wilds brand, networks and platforms.
**Images used in this article were taken by Bill Crowell, Budget Artist for the Creative Makers of the Pennsylvania Wilds — A Traveling Public Art Show.
About the Author: LaKeshia Knarr
A Central Pennsylvania native, artist, outdoor enthusiast and lover of all things history, LaKeshia Knarr has chosen to spend her life in the Pennsylvania Wilds. Since childhood, when she spent hours upon hours swimming in the Susquehanna River, biking on country and small town roads, taking trips to state parks and natural areas, and hiking in the woods, she has valued the beauty and serenity of nature. An award-winning writer, she aims to tell the stories and history of the people and places of the Pennsylvania Wilds and build connections among them.