September 5, 2022
46 view(s)
For a fleeting moment in time I thought of being an art teacher. I think it lasted a month, maybe month and a half tops. The thought of teaching art to little developing minds was an exciting thought. "Why, yes, little Billy, you can create a fridge magnet out of toenails. Why do you ask?"
But when it came down to it, the whole going back to school for 4+ years didn't really sit well with me. If it was going to be years of fun art projects, count me in!!! Building toad houses out of pipe cleaners? Where do I sign up??
But alas it was math and literature and all those other things that just didn't hold my attention in high school. So I let go of that grand idea and left it behind.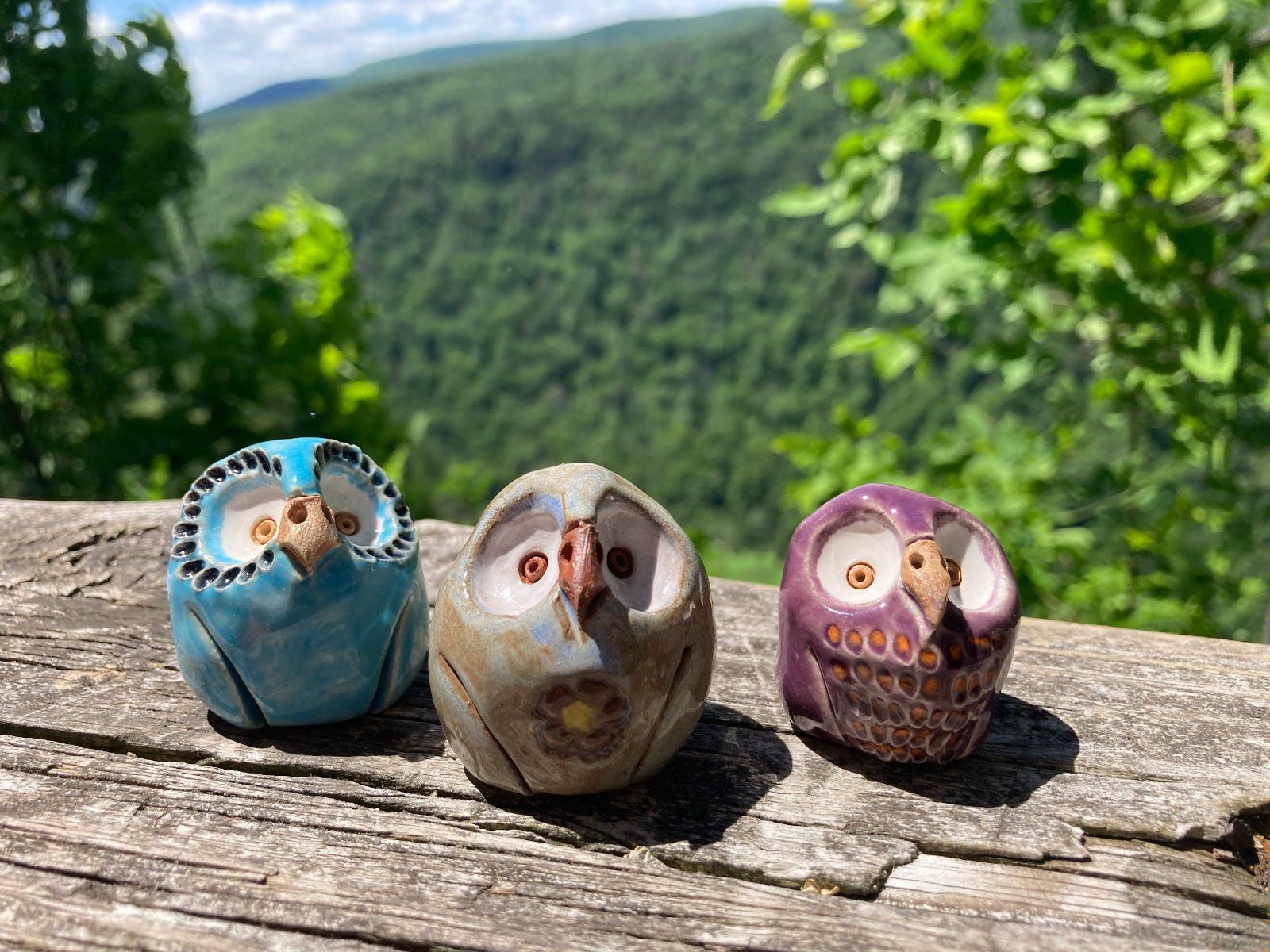 I am asked periodically if I teach classes. The answer has always been, "No, not at this time."
I have decided to step over that hurdle and teach my first class this coming October.
My Printed Pumpkin Pair will be offered this fall through Elk County Council of the Arts.
You can sign up via the Elk County Council on the Arts (ECCOTA) website.
I am nervous.
What if I suck?
What if the project sucks?
What if nobody signs up?
What if I drop all the pumpkins in my driveway and they shatter?
All very good questions.
Want to sign up and find out the answers with me?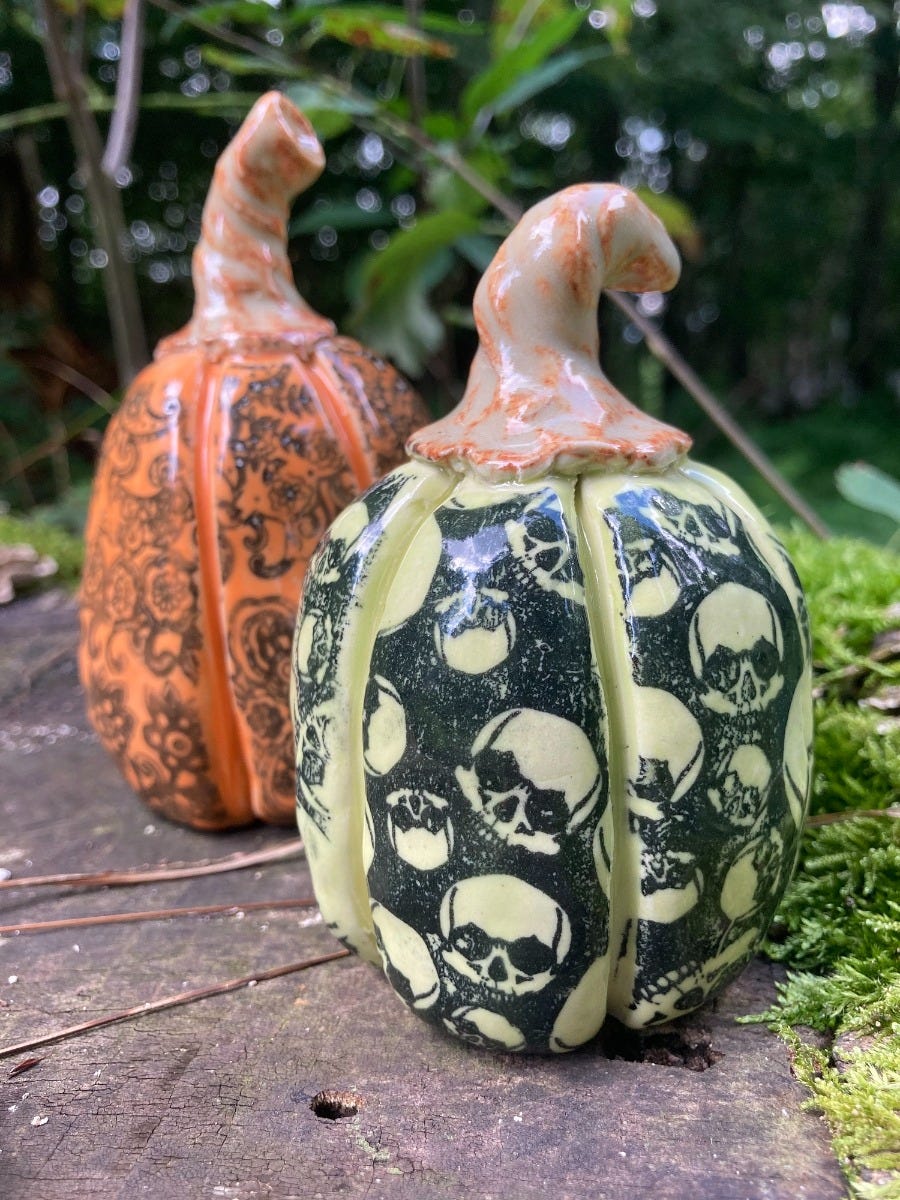 Class sign-up will be launching soon and you can use the link below to browse the ECCOTA website where it will be posted.
Printed Pumpkin Pair
Preliminary details:
Build a pair of pinch pot pumpkins
Chose your printed design from underglaze transfers
Choose your glaze colors
Early October through Elk County Council on the Arts in Ridgway, PA
Interested in Lisa Conklin Conn's pottery and products?
Click Here to check out her PA Wilds Marketplace storefront.
Lisa's current Marketplace items are ceramic magnets, each featuring a phase or logo that captures the pride we feel in the PA Wilds region.