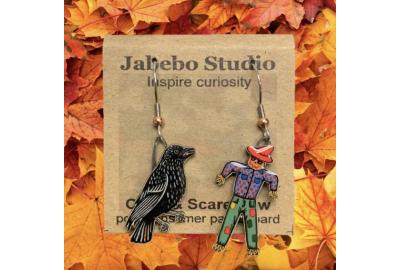 As the witching hour draws near and Halloween approaches on our calendars, Jabebo has been hard at work making especially spooky earrings for the autumn season. You'll find unique sets of crows with scarecrows, pumpkins and jack-o-lanterns, and even a pair of zombies!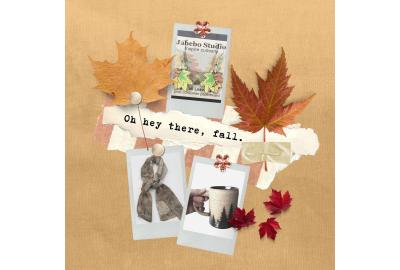 Here in the PA Wilds, we're fortunate to be able to experience the full beauty of each season: summers full of sunshine, the fall leaves and crisp autumn air, magical snow-covered winter landscapes and the blossoming of new life in spring. Appreciate each season for what it brings, and make new memories in nature with your family and friends. These products, which are all designed and made in the PA Wilds, will help you celebrate the arrival of fall.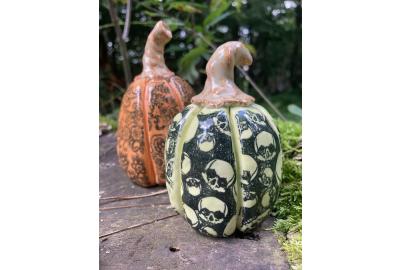 Lisa Conklin Conn has always been asked whether or not she teaches pottery classes, and she always said no... until now. Although she had briefly considered teaching as a career, four years of college seemed daunting when all she really wanted to do was create things! However, she says she happy (and a little nervous) to host her first pottery class, which will teach participants to make a printed seasonal pumpkin.