January 17, 2022
109 view(s)
In a home studio bathed in light and bold color, with her trusty dog Bailey at her feet, Ellen Paquette makes her art.
She works across multiple mediums, creating simplistic, but expressive plushes and portraits of animals — many of which are endangered species — in high Renaissance style.
Her work is a way for her to combine the things she loves, while pushing buttons.
"I love Renaissance art and love how the portraiture of Renaissance was very serious and normal but humanistic. You get the essence of a person in them…..There's so much information and symbolism and everything means something," Ellen said. "And I love animals."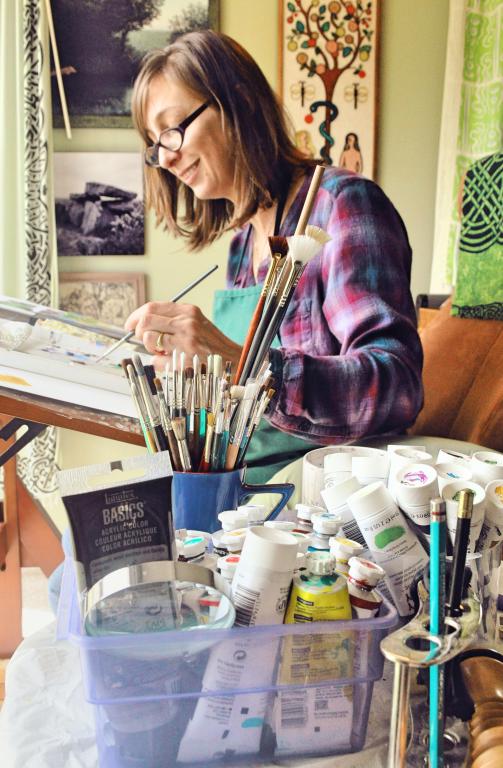 ---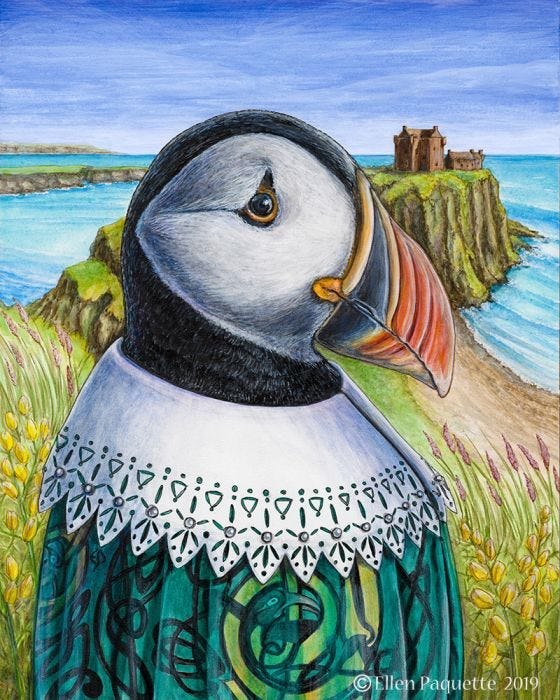 ---
Among her favorite animals is the hellbender, a gigantic salamander native to Pennsylvania. Not only does she memorialize the docile and near threatened species in plush, but she is also a fierce advocate.
In her hallway closet, dubbed "the cabinet of curiosities," she enshrines things that inspire her — a mud puppy (which was rumored to be a hellbender) which was bottled in formaldehyde by a local funeral director, pinned butterfly wings, a mini statue of David, as well as other treasures from her adventures.
The only places on the globe Ellen hasn't shipped her work to are Antarctica and South America — and she says that with a big "YET" at the end.
Learn more about Ellen Paquette and her art on the PA Wilds Marketplace at Ellen Paquette Art!