October 27, 2023
10 view(s)
Although the weather was a little iffy, the October Pop-Up Kitchen and Marketplace on October 21 at Village Eatinghouse was a success!
Folks enjoyed the hayride, fire ring, vendors, winery, and our own flavorful food! The day was perfect!
We hosted one of our favorite wineries, Freas Farm Winery, for this event.
Our wonderful musicians were Elizabeth Webb and Eric Ian Farmer, who were phenomenal.
Elizabeth brought along her husband, who manned her booth selling her cookies, Libby Bakes, which is her side business in addition to being a musician.
Laurie Polak offered Boho-style artwork.
Shuey's Market set up to sell mums and pumpkins, perfect for the fall season.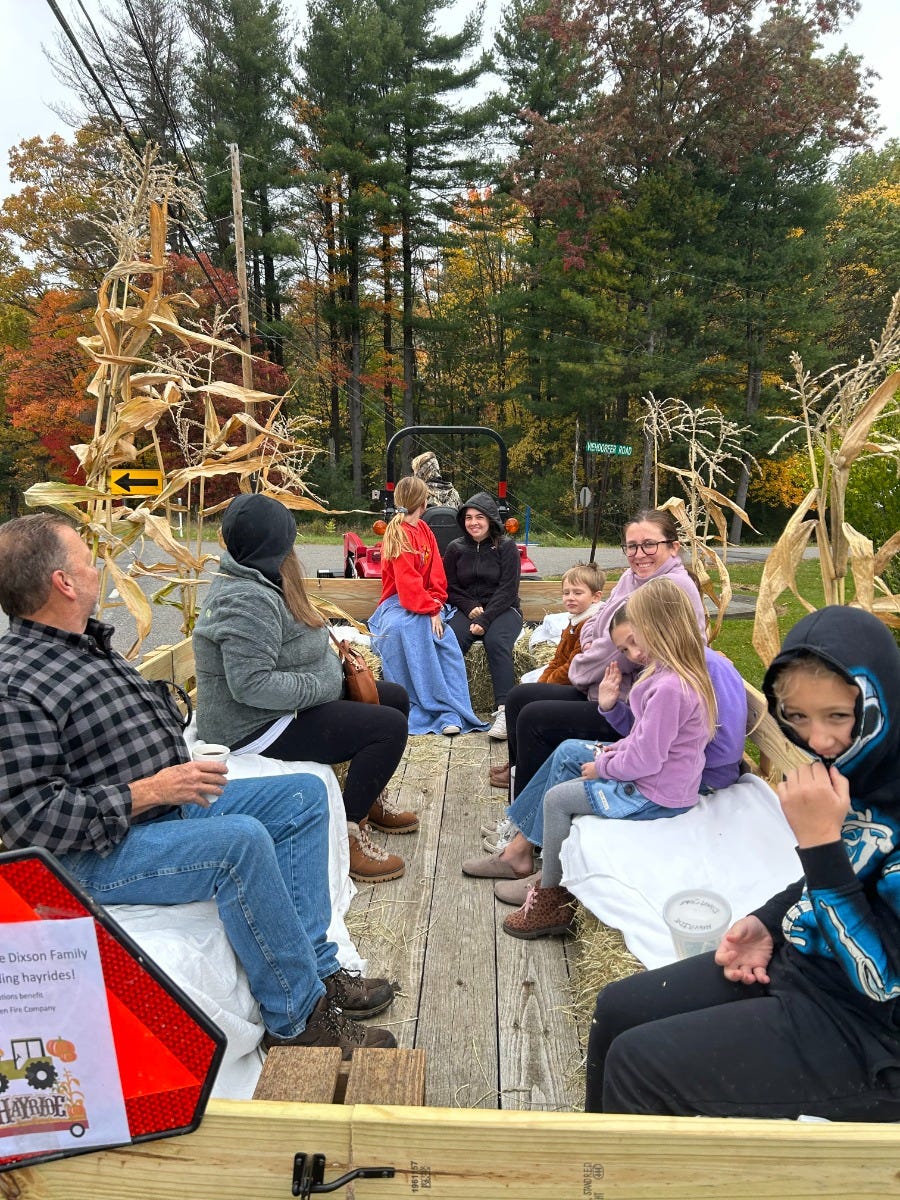 Our friends also offered hayrides the entire afternoon, much to the excitement of kids and families.
And we can't forget about our food! Our menu for this October pop-up kitchen included pulled pork, chicken thighs, entree salads, Buffalo mac-n-cheese, garlic potato salad, creamy coleslaw and more! It also featured our Sloppy Oink-er, which is always a big hit! It's like a sloppy Joe, but made with Italian sausage and our seasonal Dark & Zesty Italian! We also had our Dark & Zesty baked beans as well!
We've been asked and are putting together a great menu for folks to buy our prepared foods for enjoying at camp or at home. Call ahead at 814-429-3663 to preorder any premade foods for home or special events. We're happy to let you know what we can offer!
This will be the last pop-up kitchen for a little while, but keep an eye out for other events that we'll be holding.
Our Village Eatinghouse facility is located in Pine Glen, Clearfield County, PA at 1002 Pine Glen Road, Karthaus, PA 16845.
Don't hesitate to call us (Clay and Melanie) at 814-429-3663.
--Clay and Melanie