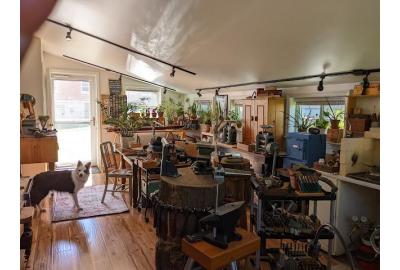 The wind blew and a decision was made. Stephanie Distler took ownership of her entire studio, moving her workbenches and sawhorses into the other side of the room. She shows the process of changing her workspace!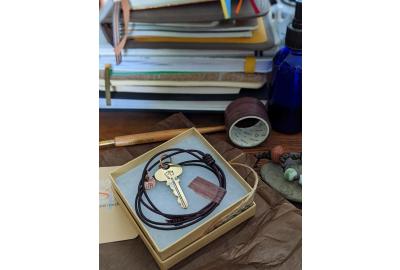 Jewelry artisan and proud Wilds Cooperative of Pennsylvania member Stephanie Distler was asked to make a special "Key to the PA Wilds" for Meredith Hill, the recipient of the 2022 PA Wilds Champion Award for Outstanding Leadership.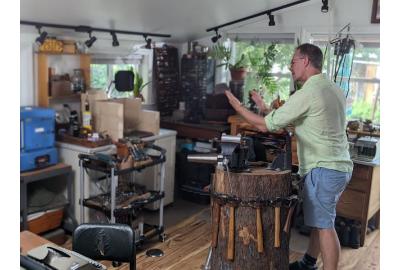 The PA Wilds Marketplace is working on a video, highlighting some of the artisans who sell products on this platform. Stephanie Distler writes about her experience as Spark-Pixel visited her jewelry studio.